Provably fair gaming has totally turned the online gambling scene on its head. By tapping into blockchain's transparency, Ethereum casinos can mathematically prove their games aren't rigged. As the technology progresses, expect provably fair systems to get even more advanced and hit the mainstream.
The Tech Advances That Will Take Provable Fairness to the Next Frontier
From our experience reviewing crypto casinos, we've got the inside scoop on two big tech innovations on the horizon:
First, as blockchain protocols mature, we foresee Ethereum casinos starting to use more sophisticated random number generation algorithms. Quantum-resistant encryption will provide enhanced unpredictability and verifiability for provable games.
Post-quantum techniques like lattice-based cryptography would make it virtually impossible even for souped-up quantum computers to hack or compromise the randomness source. This will give players rock-solid assurances that everything's fair.
In addition, we anticipate provably fair platforms tapping into artificial intelligence to enable incredibly lifelike gameplay and tailored experiences. AI and machine learning could power interactive dealers, personalized reality simulations, and voice-controlled gaming.
For instance, an AI blackjack dealer with impressive conversational abilities might engage players in a hyper-realistic setting, while still upholding the mathematical provable fairness behind the cards. Now that's a win!
How Shifting Regulations Could Impact Adoption
As crypto gambling expands globally, regulatory regimes will shape how provably fair systems are integrated:
Jurisdictions with clear crypto gambling regulations like Malta and Curacao will accelerate innovation in provable fairness.
Bans on online gambling in some countries may hinder mainstream adoption of provably fair casinos.
More oversight on transparency from gambling commissions will incentivize casinos to invest in provability.
Experts tell us regulators are taking a balanced approach – embracing provable fairness while minimizing risks like problem gambling.
The Ripple Effect on the Wider Online Gambling Industry
Our assessments indicate provably fair crypto casinos could seriously disrupt the entire online gambling sphere:
Their transparency will raise fairness standards across all forms of internet gambling.
To remain competitive, traditional casinos may be compelled to implement provable fairness to some extent.
As more players adopt crypto gambling, mainstream casinos could be pushed to integrate blockchain technology.
Provable fairness seems primed to transform the gaming business, setting a new norm where players can verify every wager's integrity.
The Key Takeaway
Our research suggests provably fair systems will become more advanced and commonplace as blockchain evolves. Despite regulatory challenges, provable fairness represents the future of online gambling – one where players can validate the fairness of each bet. The days of blindly trusting the house are over!
FAQs
Q: How could quantum cryptography boost provable fairness? A: By allowing virtually unhackable random number generation for stronger verifiability.
Q: Can AI enable customizable, provably fair games?
A: Absolutely! AI could power interactive experiences while preserving mathematical fairness.
Q: Which regions are most crypto gambling-friendly? A: Gibraltar, Malta, Curacao – jurisdictions with clear crypto gambling rules.
Q: Might mainstream casinos need to adopt provable fairness? A: Quite possibly, to meet transparency expectations and remain competitive.
Q: Could regulations restrict provably fair gaming? A: Yes, online gambling bans in some countries could limit crypto casino adoption.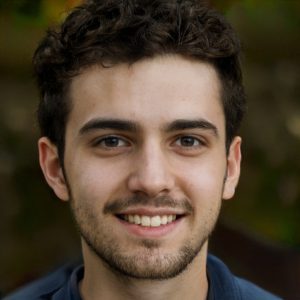 Connor Wilson is a 20-something crypto analyst who's been involved in the cryptosphere since early 2015. He has a background in mathematics and computer science, and first got interested in Bitcoin from reading about it on /r/bitcoin. Connor is currently focusing on developing analytics tools for blockchain projects.