As you know, the crypto industry is rather dynamic, prices are constantly changing, and it's hard even for advanced and successful traders to consistently make the right moves. One needs to dedicate a serious amount of time and effort to market analysis in order to make a profit. Due to this issue, a rather useful tool, called crypto signals, was created to assist the traders.
In the following article, we'll explain the basics of crypto signals: what is their purpose, how do they function, and what are the most attractive cryptocurrency signal creators to choose from? By the end, you'll be well prepared to begin using this tool, hopefully, setting you on the path to more lucrative profits. Here's what you should know.
Crypto signals 101
When it comes to learning about the purpose of crypto signals, the easiest way to think of them is as tips for investing in crypto. A signal includes relevant information about a specific cryptocurrency, that being:
At what price it is best to trade;
At what time should you trade;
When you should exit a trade;
And the optimal "stop loss" and "take profit" levels.
In other words, crypto signals will instruct you on how to approach trading with a certain crypto. For instance, knowing just the right time to buy or sell is, of course, key to successful cryptocurrency trading.
As for the stop loss and take profit data, this is a mechanism that closes your position at an optimal time in order to prevent losses. For instance, you may want to close your position once a cryptocurrency has reached a certain value. This mechanism can be continually adjusted over a period of time for the best results.
Types of crypto signals
One way to categorize crypto signals is by the nature of the signal provider. Crypto signals can be automated (created by AI) or manual (created by professionals in the field of cryptocurrency investing).
Automated crypto signals 
In the automated category, we find those crypto signals that were created by specialized computer software, which was designed to analyze the cryptocurrency market and come up with useful tactics.
The advantage that automated signals bring is a higher level of efficiency. They are connected to users' chosen cryptocurrency exchange(s) and are programmed to automatically act on your behalf. The software is limited by its code, but it doesn't make the kind of mistake that happens when human emotions or sentimentality is involved.
There are many trading bots on the market that offer this kind of service. Unfortunately, we should warn you that most of them are nothing more than immoral scams, that won't bring you any profit (on the contrary). Informing yourself by reading reliable crypto signals and trading bot reviews is essential in order to avoid the loss of money.
To make an example, if we look at the Anon System review, we'll see an array of red flags, such as the lack of transparency and relevant info about the bot (excluding, of course, the high deposit of $250). And, that's just one among hundreds of such fraudulent bots. Therefore, be on the alert if you choose to use automated crypto signals.
Manual crypto signals
As for the manual crypto signals, these are created by advanced cryptocurrency traders, who are sharing what they've learned either for free or for a fee.
They are not necessarily more reliable than automated solutions. However, many traders prefer to receive the crypto tips and then make a trading decision by themselves. They like to combine what they've learned from a crypto signal and what they've known beforehand. It isn't the fastest route, but it does give you full control over trading decisions.
To pay or not to pay
Another way to distinguish between different cryptocurrency signals is by their price. Namely, they can either be free or paid.
However, don't think that a crypto signal provider is better than the competitors just because it charges for its services. In fact, that's often not the case.
How to recognize a good crypto signal provider?
Choosing the right crypto signal provider will make the difference between losing your investment and making a profit. Certainly, it's a good idea to learn how to spot a reliable crypto signal provider. Things to look for include the following:
As a rule, you'll find that developed communities surround high-quality crypto signal providers. Members of such communities enjoy sharing tips and ideas related to cryptocurrency trading, and are a good indicator of the provider's reliability.
While user reviews may be fabricated, they can also be a trustworthy source of info regarding the provider's level of quality.
Reliable crypto signal providers only work with regulated brokers. Such brokers' platforms are necessary in order for the transactions to be executed. Therefore, you should conduct enough research on the brokers that the provider works with.
If unsure, look for crypto signal providers that offer a trial version of their service. This may come in the form of a limited amount of time for using the trial version or as a demo account. Such accounts enable users to begin trading in a simulated environment, without the risk of losing actual money. Whatever the type of trial, it's likely to provide enough info for you to get a clear idea of the provider's capabilities.
Our selection of the best crypto signal providers
Judging both by personal experience and their reputation in the crypto world, some of the finest crypto signal providers are:
CryptoAlarm. An excellent paid provider offering both automated and manual signals. Having launched in 2017, it's one of the oldest services of this kind. Experienced analysts and AI create signals that you can trust, for Binance, Coinbase, Kraken, Gemini, and other cryptocurrency exchanges.
Signal Blue. The best paid option for automated signals. General tips, spot or short-term trading, leveraged, mid-term, and long-term buy or sell signals… Signal Blue offers a variety of signals, and what's best, they're highly reliable.
eToro. This is a well-known investing platform, that offers manual crypto signals as part of its copy trading option. For no fee at all, it's easy to pick up experienced traders' signals from the eToro community.
CoinSignals. A trustworthy free option for both manual and automated crypto signals. Created by a team of professional crypto traders, this service offers signals adjusted for trading on Binance and Bittrex.
While these are all top-of-the-line crypto signal providers, it's possible that neither of them offers the kind of service that you specifically need. In that case, we suggest using our tips to find a reliable provider that will fulfill your cryptocurrency trading needs.
Whatever you do, don't forget that, while potentially being a rather useful tool, crypto signals work best when combined with plenty of research on the trader's part. Don't expect to make a decent profit without investing some effort first. That's a dream that may turn into a nightmare once your wallet is empty, so stay careful, choose well, and you should be a-okay.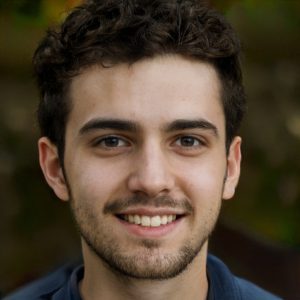 Connor Wilson is a 20-something crypto analyst who's been involved in the cryptosphere since early 2015. He has a background in mathematics and computer science, and first got interested in Bitcoin from reading about it on /r/bitcoin. Connor is currently focusing on developing analytics tools for blockchain projects.